The University level Business Idea Competition was held on 21st October at the Office of Vice Chancellor, Royal University of Bhutan. During the competition, the winning teams form the 9 RUB colleges including Royal Thimphu College and Norbuling Rigtar College pitched their ideas in front of a panel of external Jury.

At the end of the pitching sessions, the following Colleges won the Business Idea Competition:
Zumruel, College of Science and Technology
The Boxing Studio, Royal Thimphu College
Lean- Technology, Sherubtse College
The winners received prize money of Singapore $10K each from His Excellency Mr. George Goh and Nu 30,000 each from the Royal University of Bhutan.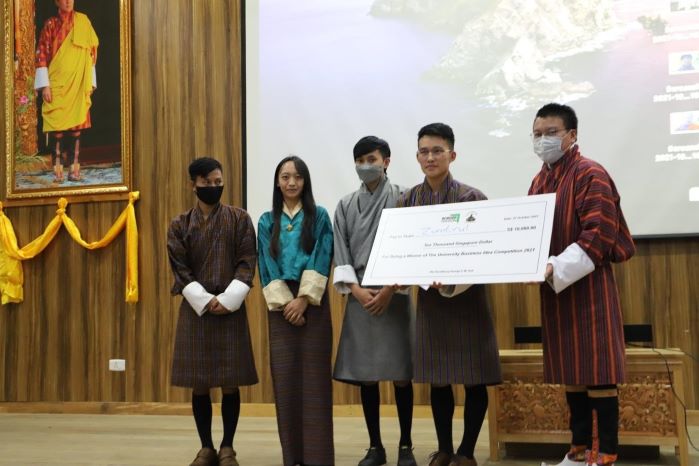 Following were the ideas pitched by 9 Colleges:
Bhutan Eco Paper, Gedu College of Business Studies
Jahoen Guenhoen, College of Natural Resources
Traditional Natural Dyes, College of Language and Culture Studies
Zumtruel, College of Science and Technology
The Boxing Studio, Royal Thimphu College
Lean- Technology, Sherubtse College
Chephen Nut, Norbu Rigter College
The Device, Jigme Namgyel Engineering College
My Travel Mate, Gyalpozhing College of Information Technology